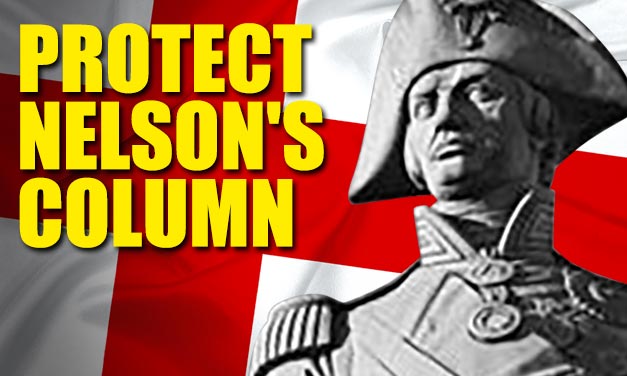 Anti-British leftists are stepping up their hateful efforts to destroy our English history and identity by demanding the toppling of Nelson's Column in Trafalgar Square.
It's the latest in a full-on racist attack against the English our British tradition, culture and precious and unique identity.
First thing's first, we need to spread the word to the British people of the attack on our nation.
"England expects that every man will do his duty!"
Join the campaign
Spreading the word is vital. We're already doing it online, we need to The BNP have produced two leaflets. One for download and printing on your inkjet printer, and a full-colour version if you wish to order them.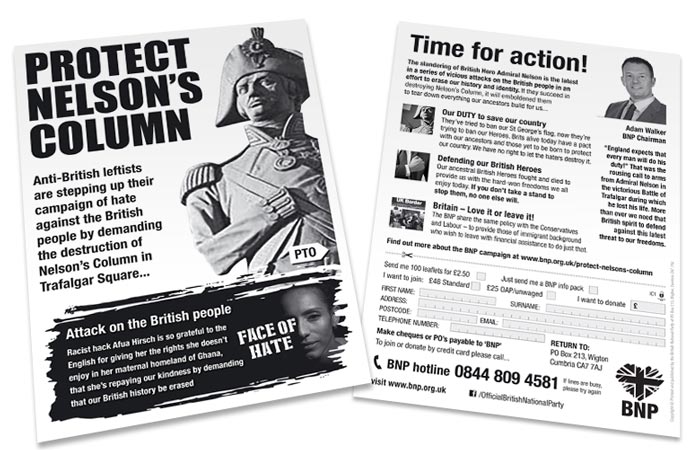 ==> Download the A4 Protect Nelson's Column leaflet here and print <==
Alternatively,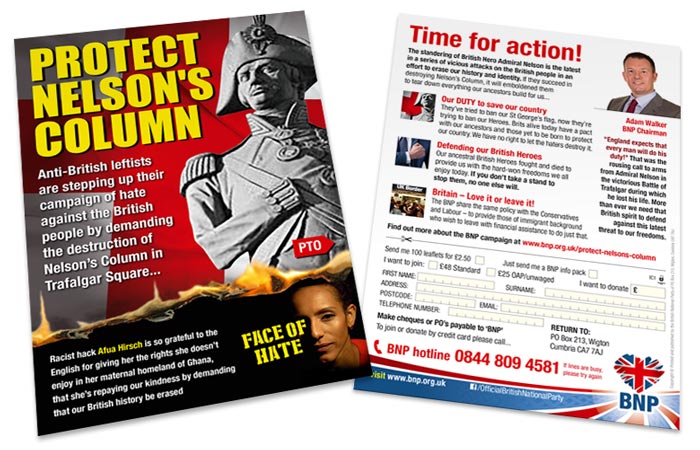 ==> View the A5 full-colour leaflet here <==
Comments
comments