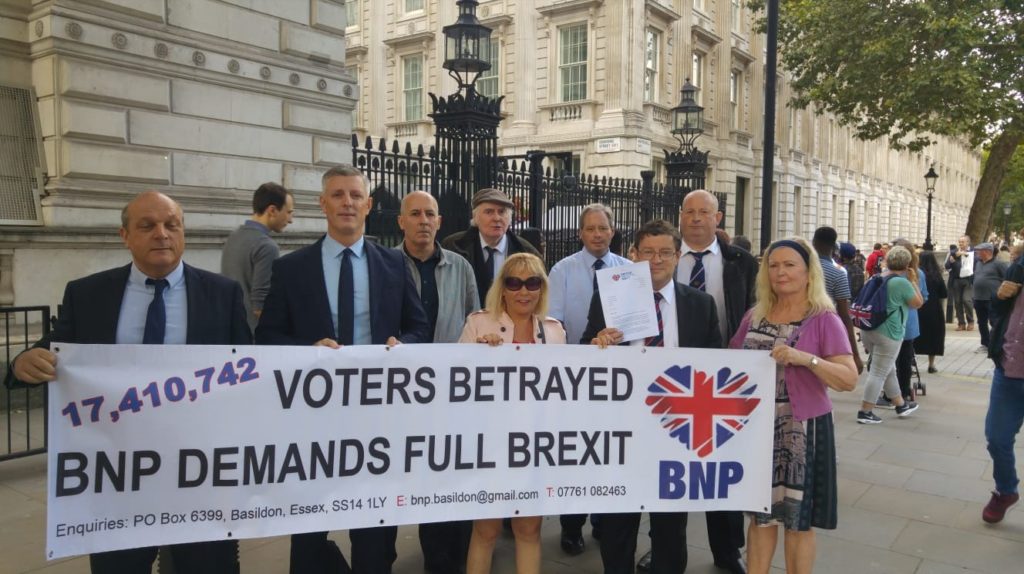 With an open letter to Theresa May and a 'BNP Demands Full Brexit' banner, a group of British National Party officials and activists have visited Downing Street to protest against the Prime Minister's Brexit Betrayal.
Having campaigned for a free and independent Britain since 1982, experienced BNP officials in London and Essex were not surprised when Theresa May published her 'Chequers Plan'.
After reading the Chequers' Brexit White Paper, BNP officials in London decided to launch a campaign known as 'Brexit Betrayal'.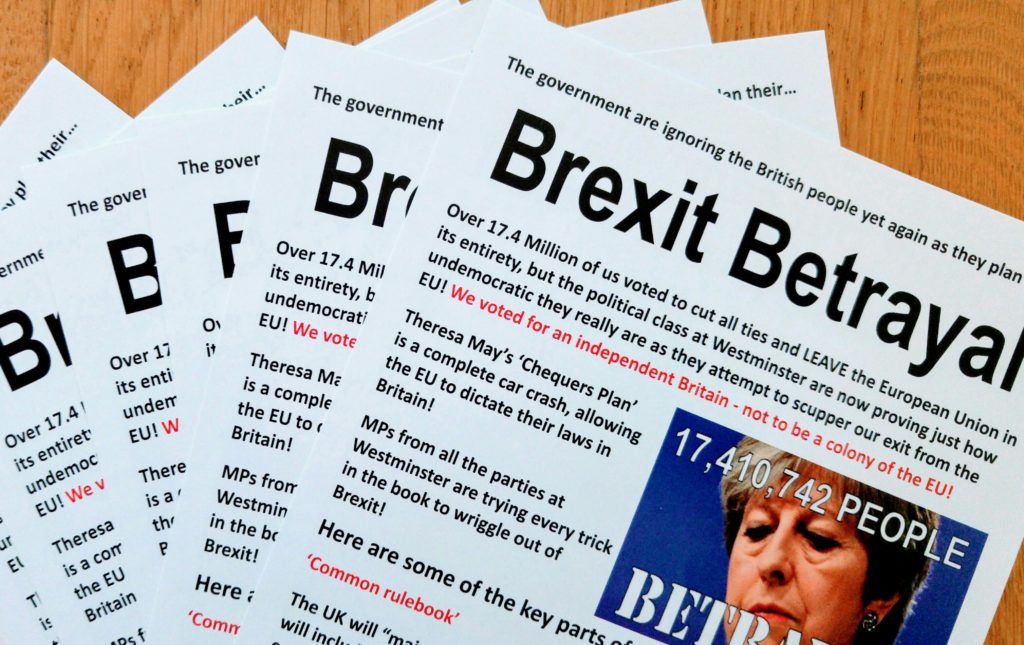 Bexley BNP designed and printed thousands of 'Brexit Betrayal' leaflets.
Activists from other groups and regions have contacted us in Bexley to request leaflets which we've happily dispatched to them in the post.
The response from the public to our campaign has been very positive.
David Furness BNP press officer and spokesman said:
Brexit voters we've spoken in high streets and shopping centres are very angry with the Prime Minister over her shambolic Brexit negotiations with the EU.

Some members of the public asked us to write to Theresa May on their behalf, so that's what we've done.
Therefore, a group of us visited Downing Street with the open letter to Theresa May and our BNP Demands Full Brexit banner to let Mrs May know she must deliver the full Brexit that 17.4 Million of us voted for—or resign.
Mr Furness commented further:
Rest assured, we will continue our campaign for a free, sovereign, and independent Britain, enabling us to self-govern and determine our own future—in our own country!

BNP's open letter to Theresa May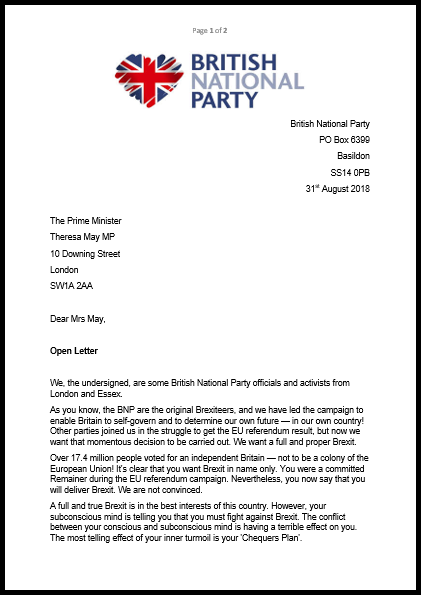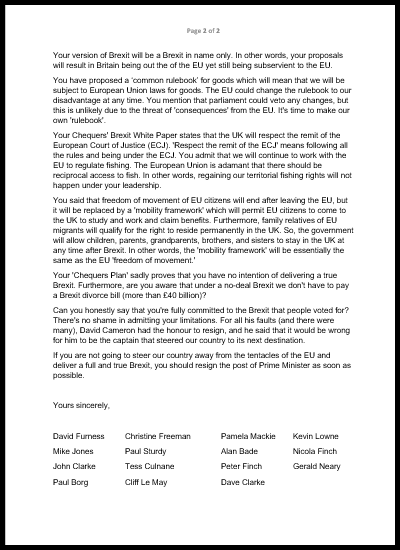 Comments
comments