BNP Press Officer David Furness has featured on the Richie Allen Show.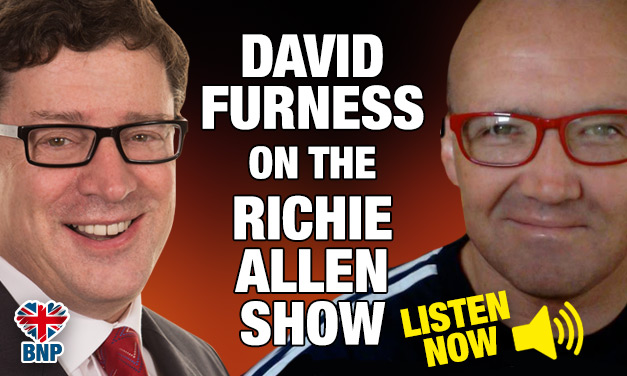 Journalist and broadcaster Richie Allen is a prominent voice on the alternative media circuit having launched his show, in association with the eminent and delightfully controversial David Icke.
David was asked about the so-called 'refugee' crisis and how it came about.
He also discussed the BNP Ten-Point Plan to Counter Islamist Terror, the first and ONLY comprehensive plan put forward by any political party in Britain to deal with the most pressing issue of our time.
Listen to David on the Richie Allen Show here.
https://www.youtube.com/watch?v=3uimGR0b-Bw


Comments
comments