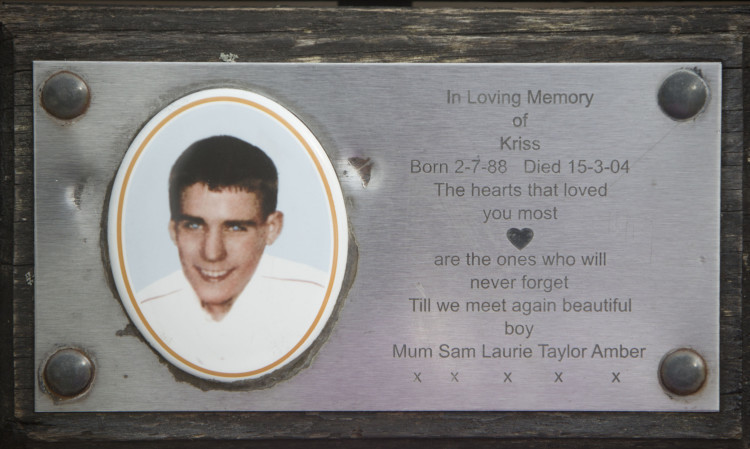 Kriss Donald Day
Theresa May announced that there would be a national day of commemoration for Stephen Lawrence on 22 April every year.
There should be an annual Kriss Donald Day.
On 15 March 2004 in a crime that shocked Scotland,  a gang abducted, tortured, and murdered 15-year-old Kriss Donald.
Five Muslims, in a stolen car, drove around Glasgow looking to attack anyone who was young and white.
They snatched Kriss Donald off the street and bundled him into the car.
The terrified schoolboy shouted: "I'm only 15, what did I do?"
The Muslim gang then stabbed Kriss thirteen times and then set him on fire while he was still alive.
A passer-by discovered the naked and burnt body of Kriss Donald the following morning.
He thought he had found the carcass of a dead animal.
The details of his torture before his murder are too horrifying to mention here.
Kriss Donald: Racially aggravated murder
Days after the murder, Strathclyde Police, and the mainstream media dismissed any racial motivation for the homicide.
Nevertheless, the jury found one of the killers (Daanish Zahid) guilty of the racially aggravated murder of Kriss Donald.
The judge jailed Zahid for life.
It was the first time in Scotland that anyone had been found guilty of a racially aggravated crime against a white person.
The other defendant, Zahid Mohammed, pleaded guilty to the abduction of Kriss and served only two years of a five-year sentence.
The three other members of the gang escaped to Pakistan immediately after the murder.
After a lengthy extradition process, Zeeshan Shadid, Imran Shahid, and Mohammed Mustaq finally faced trial.
The jury returned a verdict of guilty of the racially motivated murder and the judge sentenced them to life imprisonment.
Kriss Donald murder trial: Judge's summing up
The judge, Lord Uist, said:
"You have all been convicted by the jury of the racially aggravated abduction and murder of Kriss Donald, a wholly innocent 15 year old boy of slight build.

"He was selected as your victim only because he was white and walking in a certain part of the Pollokshields area of Glasgow when you sought out a victim.

"This murder consisted of the premeditated, cold-blooded execution of your victim by stabbing him 13 times and setting him alight with petrol while he was still in life.

"It truly was an abomination.

"The savage and barbaric nature of this notorious crime has rightly shocked and appalled the public.

"Your victim must have been in a state of extreme terror while held by you during a four hour car journey across Central Scotland and back, and the agony which he must have suffered during the period between being stabbed and set alight and his death is just beyond imagining."
Kriss Donald murder: Media silence
The mainstream media have largely ignored the Kriss Donald murder.
The reason for the underreporting of this racist murder is simple—Kriss was white.
Strathclyde Police was aware of Muslim gangs operating in Glasgow but abandoned an investigation because of fear of 'offending ethnic minorities'.
The culture of political correctness paralysed Strathclyde Police.
Stephen Lawrence has been mentioned in parliament over 2,000 times by more than 400 MPs and peers.
Apart from one parliamentary Early Day Motion mentioning Kriss Donald, no MP has ever spoken of this racist murder.


Comments
comments