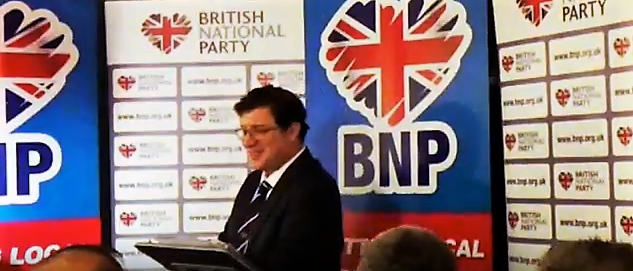 David Furness, Press Officer and National Spokesman for the BNP, attended the recent Eastern Regional BNP Conference in Essex.
David (pictured above) gave a well-received Brexit speech, which is the public's number one concern at the moment.
Mr Furness told the audience that those who want a 'soft Brexit' are obstructing the will of the people and that there's nothing to fear from a no deal Brexit.
Furthermore, he also explained why the mainstream media (MSM) is busy demonising those who voted to leave the European Union.
David described the negative language used by the MSM in defining a 'no-deal' Brexit and added:
"There's a lot of scaremongering about a no deal Brexit by the MSM, but there is nothing to fear because 'no deal' means a 'default' deal which allows us to trade with the EU under World Trade Organisation (WTO) rules.
"However, Brexit is not just about trade deals—it's about sovereignty, identity, and freedom!"


Comments
comments