East London BNP held their regular monthly meeting on Sunday 16th August at a welcoming venue on the East London/Essex borders.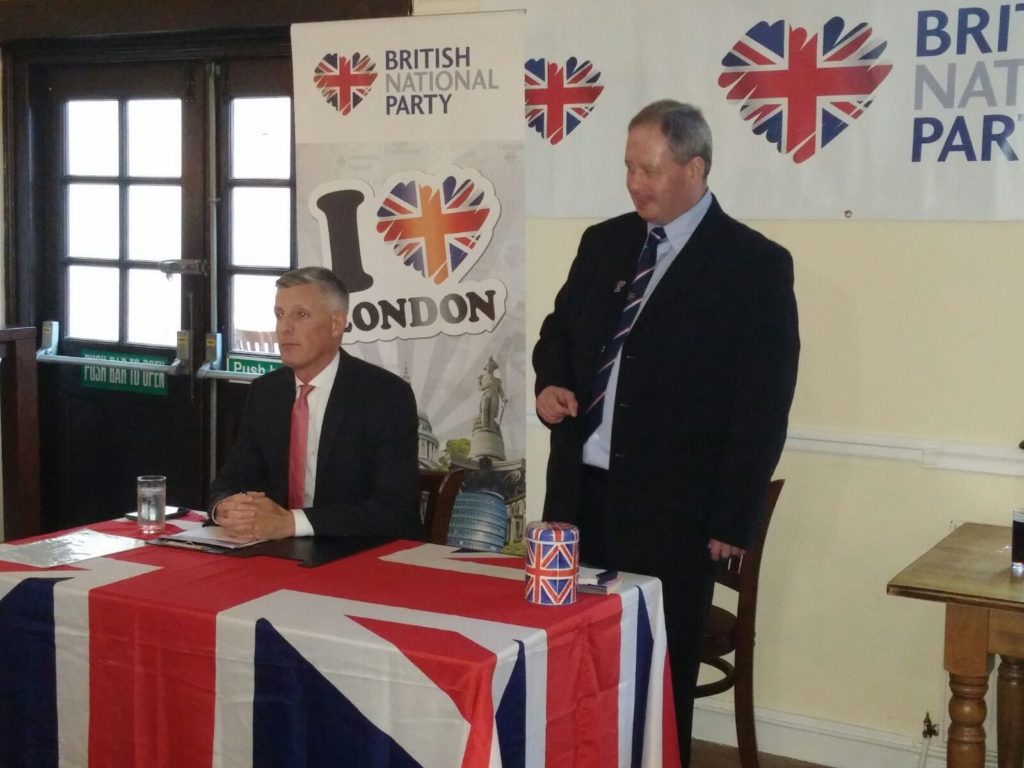 Local organiser Paul Sturdy was the first speaker for the evening.
Charlottesville
Mr Sturdy gave a fascinating insight into recent political developments in the USA, such as Charlottesville.
He explained how the so-called 'anti-fascists' are the real 'fascists'.
Paul said that Far-Left groups such as Antifa want to suppress free speech and utterly extinguish American history and culture.
Furthermore, the Left is responsible for the overwhelming majority of political violence in Britain and the USA, Mr Sturdy added.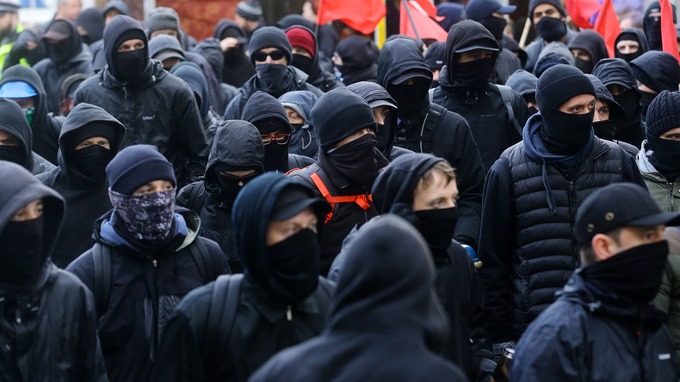 During the break, the sale of raffle tickets raised money for the East London branch.
Media Bias
The second part of the meeting started with London regional organiser Mike Jones addressing members on the subject of media bias against the indigenous British population.
Mike produced dozens of examples on the unfair way of how the media operate in this regard and what we must do to counter the problem.
He mentioned the use of politically correct words and phrases by the mainstream media (MSM).
For example, the use of the phrase 'white nationalist' is now being used as a term of abuse by the MSM.
The control of language is an essential policy in the establishment of a totalitarian society.
Therefore, we must have our 'political correctness radar' switched on at all times.
Furthermore, Mr Jones said that if anyone reads lies about the BNP in any newspaper they should contact the BNP's Press Officer, David Furness.
David has had success in getting newspapers to correct mistakes and untruths printed about the BNP.
The email of Mr Furness is westlondon@bnp.org.uk
After the draw for the raffle prizes, Paul Sturdy announced the date of next month's East London meeting.
Paul then held a question and answer session before another enjoyable event came to a close.
East London local elections 2018
Why not get involved with like-minded Patriots?
Contact us at london@bnp.org.uk
Donate to London BNP:

Comments
comments