Brexit Betrayal
Last weekend our activists, including party press officer David Furness, were in Bexleyheath town centre handing out the new Brexit Betrayal leaflet and speaking to shoppers, where we received a very positive response from Brexit voters.
Bexley BNP has been busy organising our usual online (social media) activities but more importantly, we've been on the streets, talking to the public.
Our latest campaign is titled, 'Brexit Betrayal.'
We've designed and had a print run of thousands of new leaflets.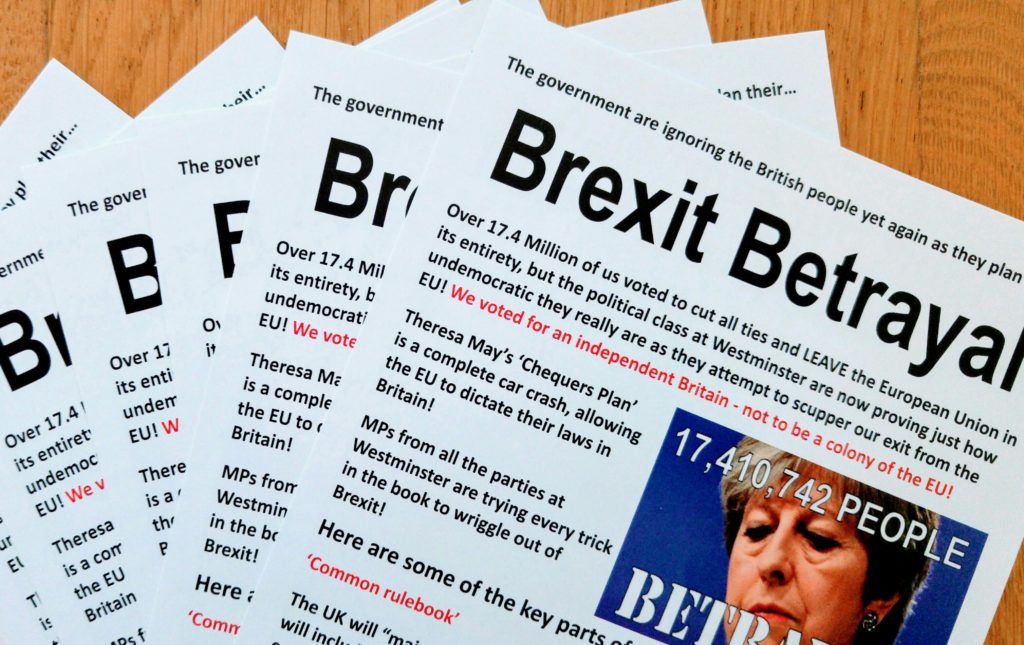 These leaflets explain how Prime Minister Theresa May's 'Chequers Plan' is a Brexit in name only.
This is NOT what we voted for on 23rd June 2016.
The leaflet highlights three key parts of the Chequers Plan:
Common rulebook
Joint jurisdiction
Free movement of people
The leaflet also points out how the BNP are the original Brexiteers and have campaigned for a free and independent Britain since our formation in 1982.
Contact our team on 0844 809 4581
Follow us on Twitter: @BNP_Bexley
Follow us on Facebook: fb.me/BexleyBNP
Comments
comments