British National Party activists prepare for local elections 2018 in the London Brough of Bexley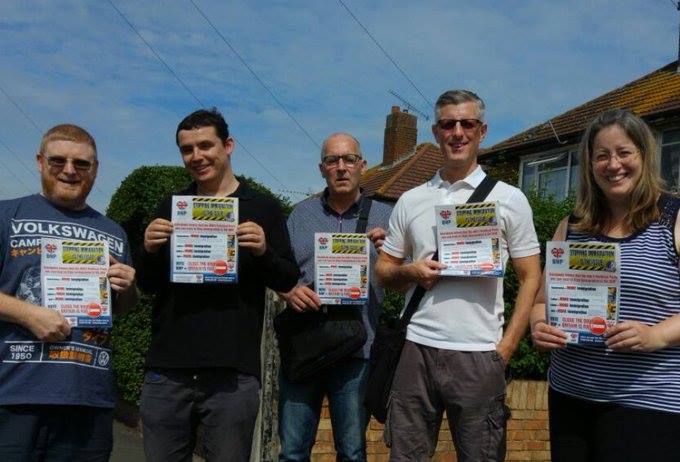 Although the next round of local council elections is not until May 2018, Bexley BNP has already started its campaign.
Interesting times lie ahead because ward boundaries are changing in the borough, potentially impacting on the political landscape of the borough.
Highlighting local issues is essential for any successful council election candidate.
Therefore, pre-election BNP newsletters containing local issues are being designed and printed.
As you can see from the photograph above, activists have been out and about, delivering leaflets, knocking on doors, and using social media to engage with the electorate.
Local British National Party organiser, Michael Jones said,
"Our message is to put local people first at every opportunity.
This message means, housing, jobs, school places, the National Health Service, and in every other service.
Local people must come first every time!
Putting local people first is another patriotic, commonsense BNP policy that is very popular with local residents."
This is why the BNP uses the ballot paper description, British National Party – Local People First!
The British National Party will be fielding candidates not only in Bexley but also in several other London boroughs in May 2018.
Contact Bexley BNP by email here: bexley@bnp.org.uk 
Donate to London BNP: 

Comments
comments