BBC Radio Stoke interviews the BNP's candidate, David Furness, for the Stoke-on-Trent Parliamentary by-election 2017.
David Furness is the Press Officer for the British National Party.
Therefore, this by-election has enabled David to promote BNP views and policies to the media and the public.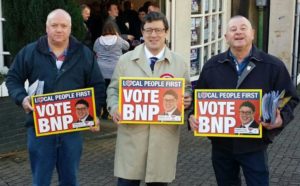 ==> DONATE TO DAVID'S ELECTION CAMPAIGN NOW <==
Due to his appearance on the Sunday Politics Show, David has received many requests for interviews.
Also, David has attended this election's largest hustings as a panelist.
Furthermore, he's been featured almost daily in the local papers.
==> DONATE TO DAVID'S ELECTION CAMPAIGN NOW <==
Comments
comments